WONDER OF INDONESIA
LEC & HALLOWEEN 2017 AT LB LIA MALANG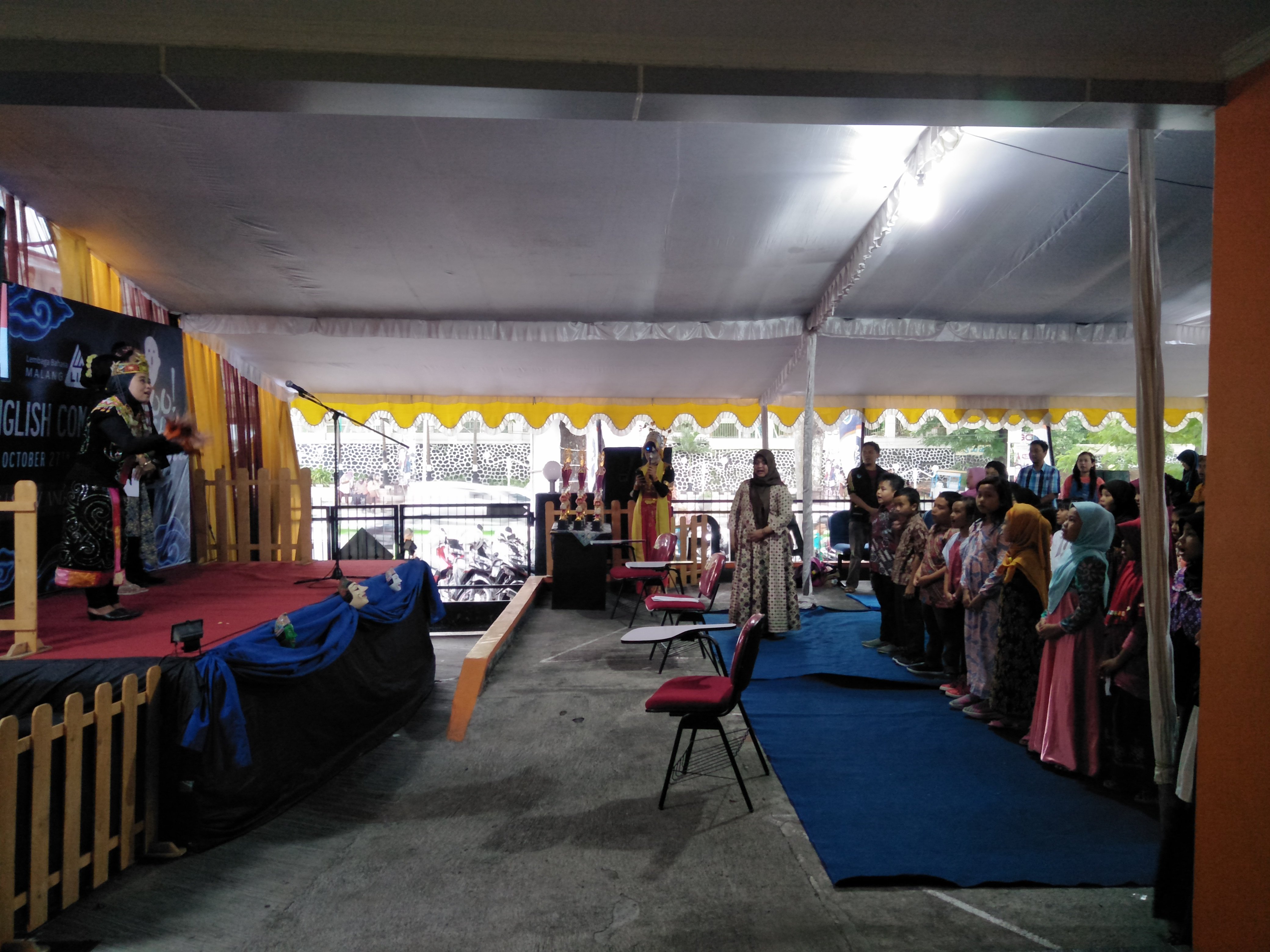 1.     Singing Indonesia Raya, led by Miss Heni in the opening of LEC 2017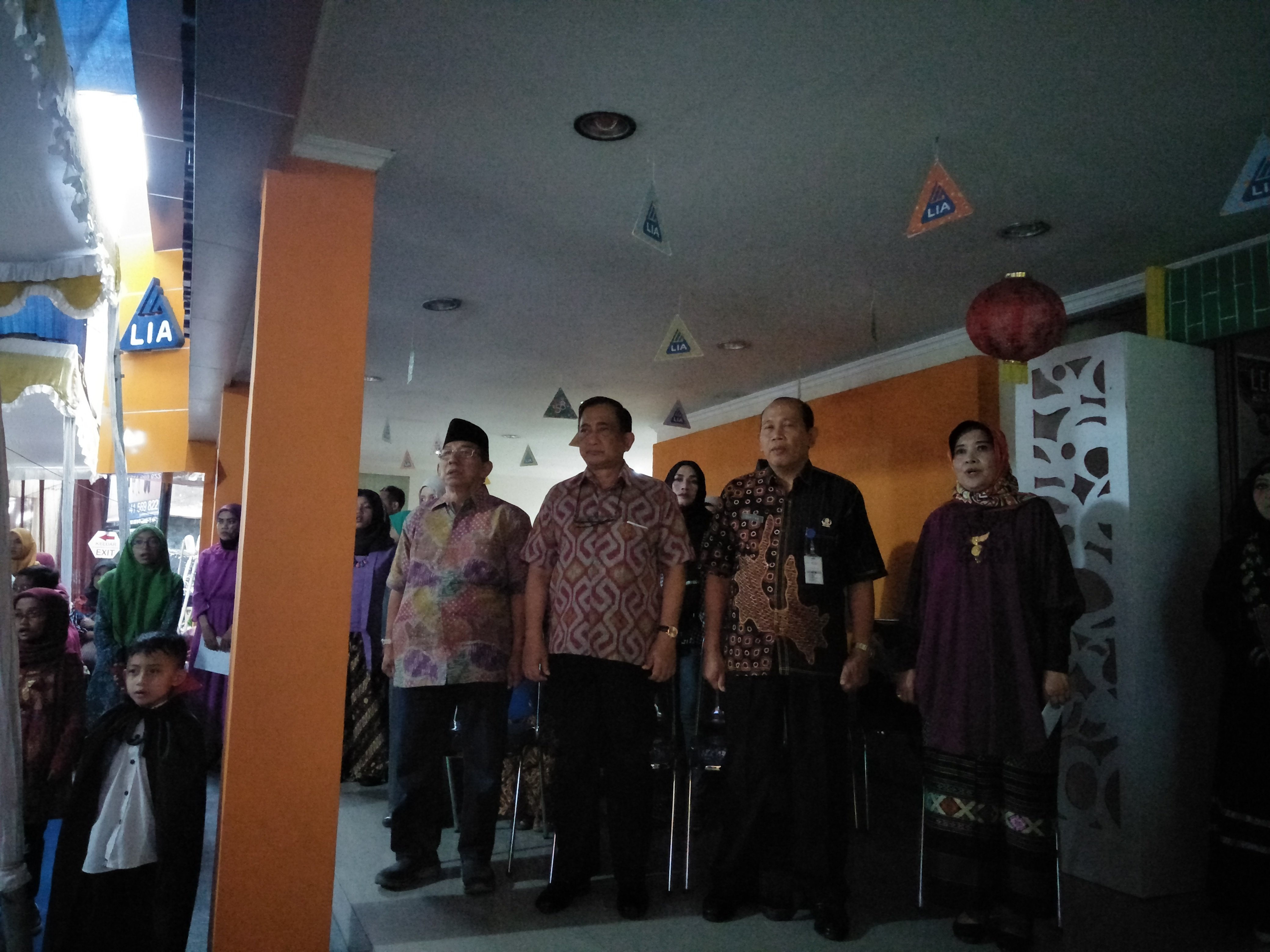 The guest and audience are singing " Indonesia Raya" respectfully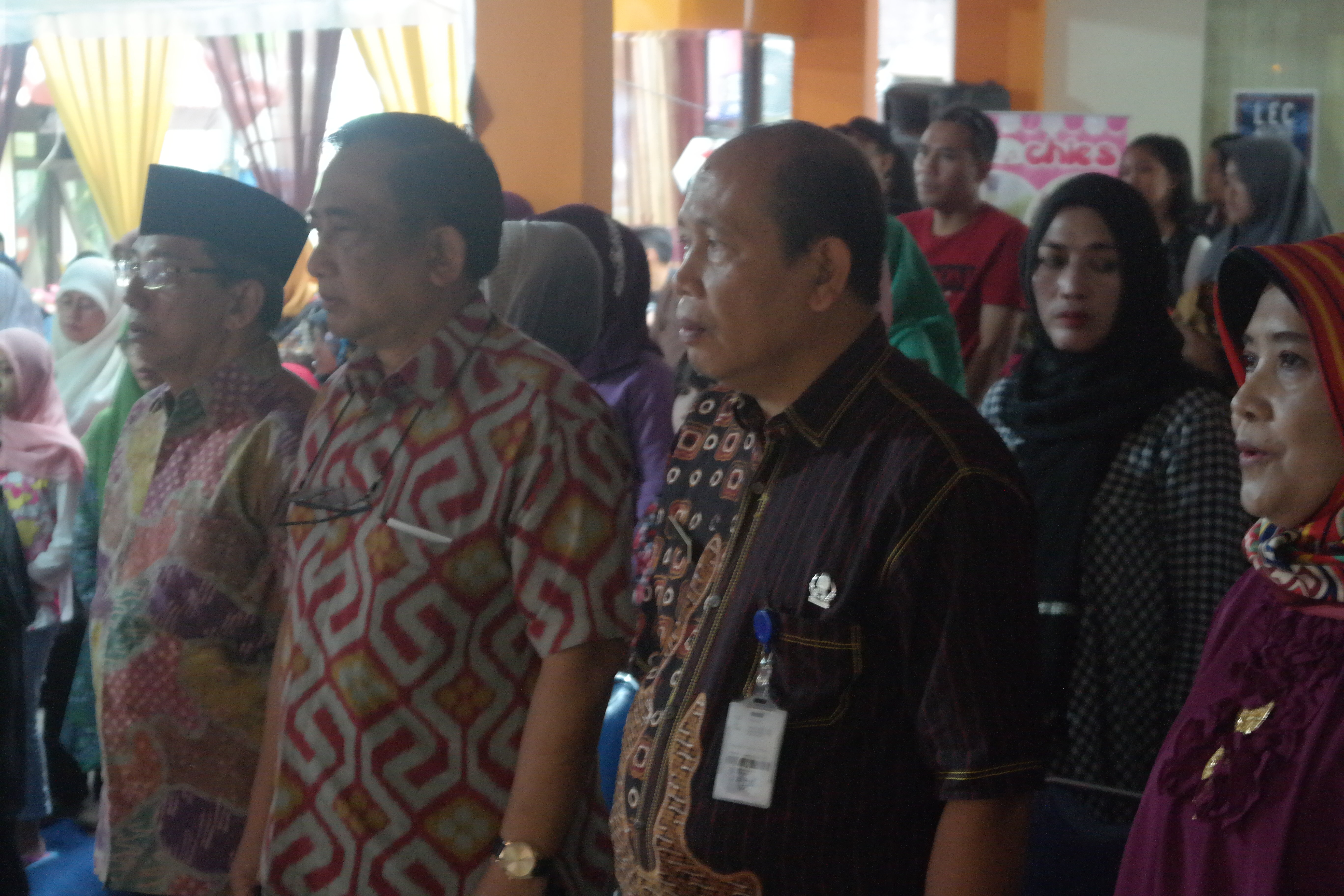 In full of respect , everyone is singing Indonesia Raya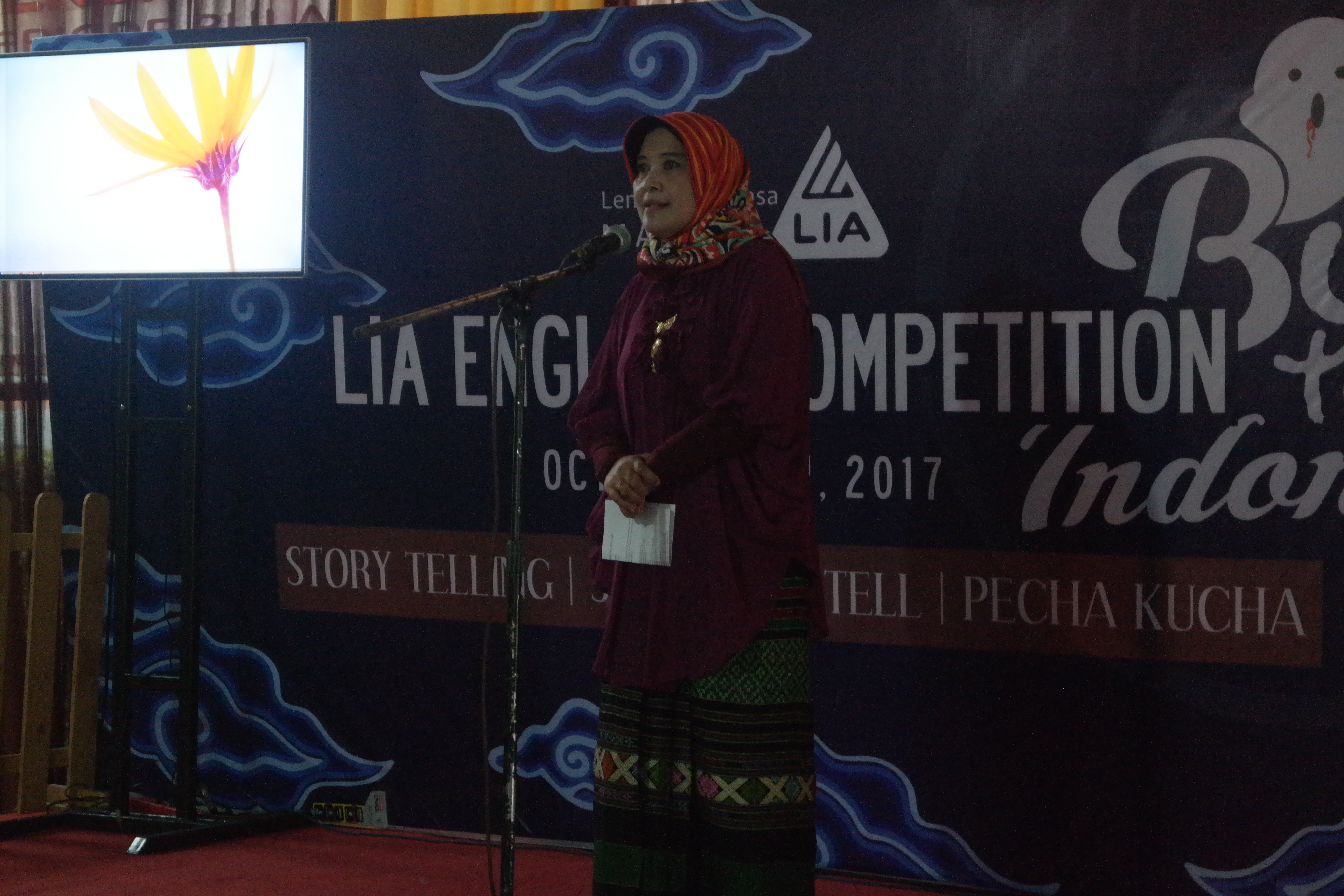 Ibu Desi as the Branch manager of LB LIA Malang is giving the first speech in LEC 2017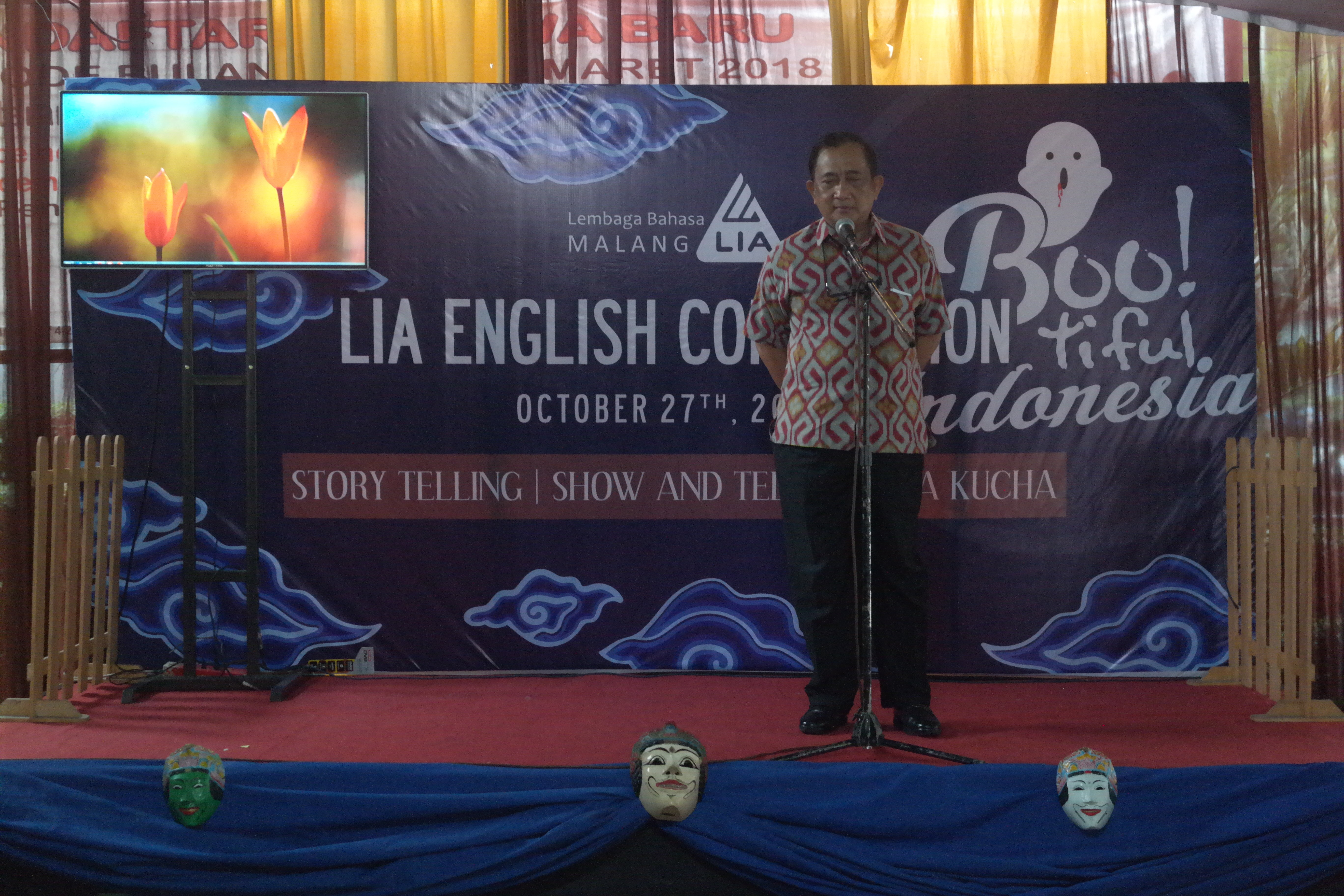 Bapak Hendrardji Soepandji as Ketua Yayasan LB LIA Is in the middle of his speech in LEC 2017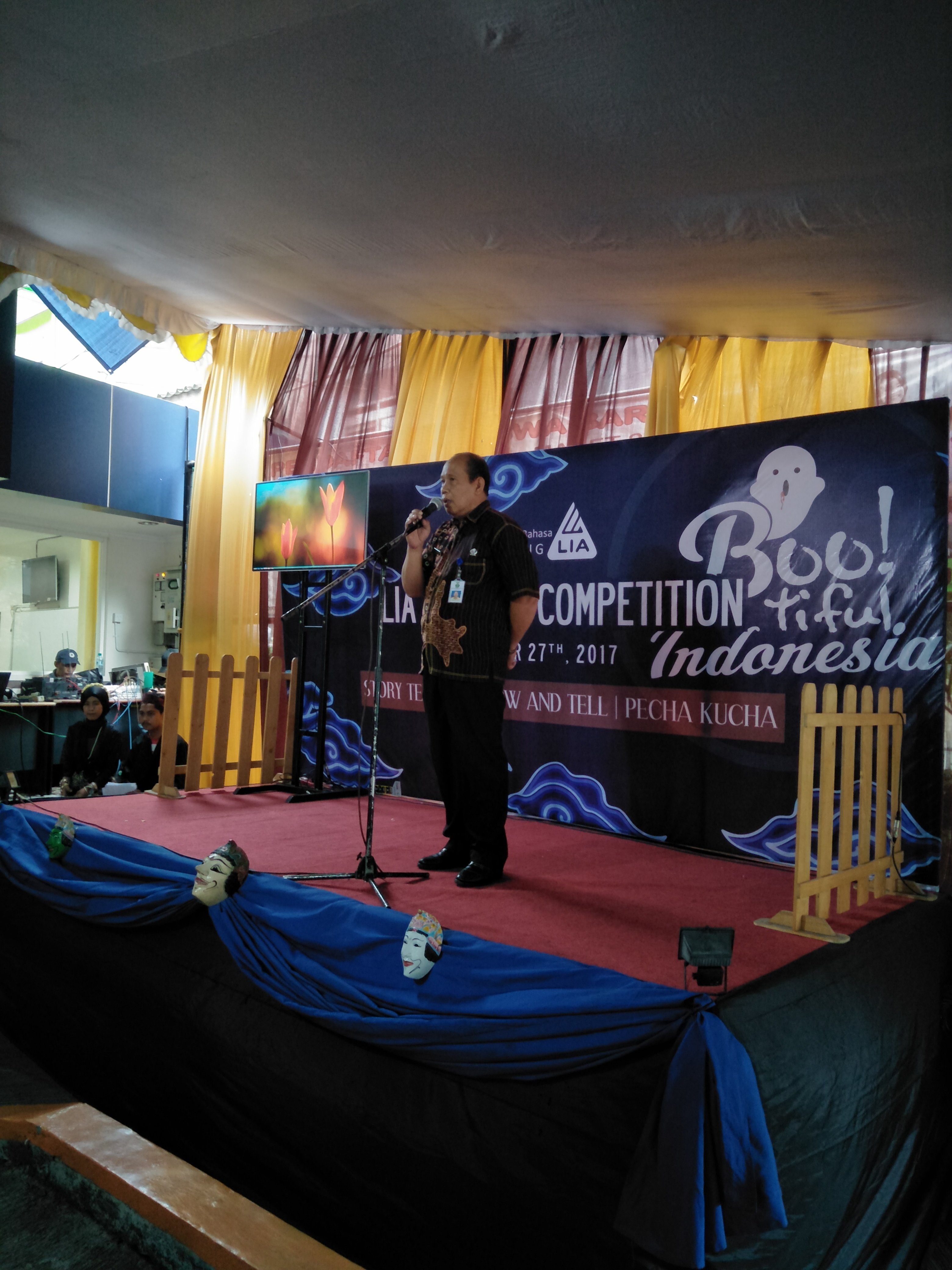 Bapak Suyitno as the representative of Dinas Pendidikan Kota Malang is giving his Speech. He elaborates the importance of informal education such as english course , Computer course , Etc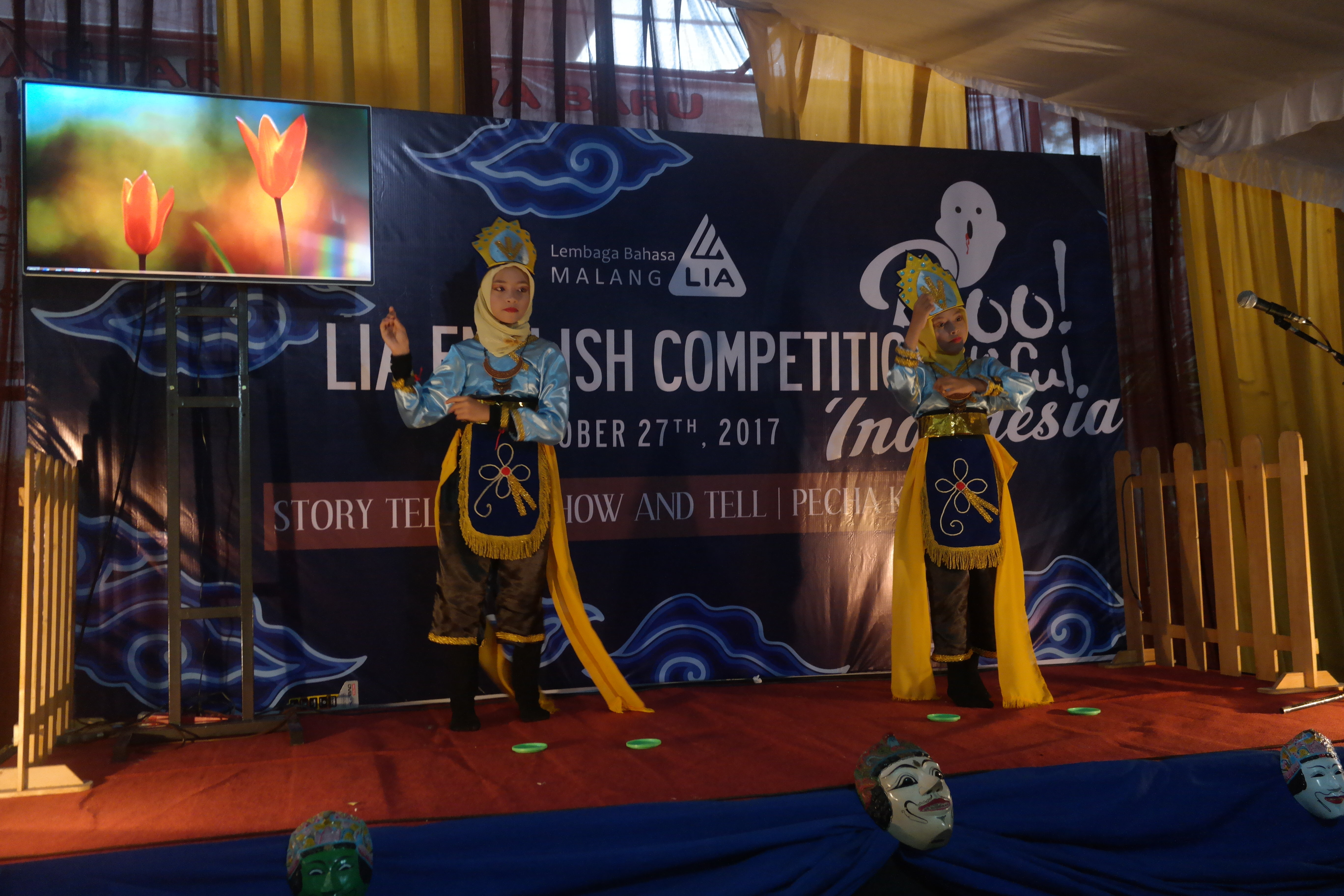 1.     Traditional dance performed by EC3B students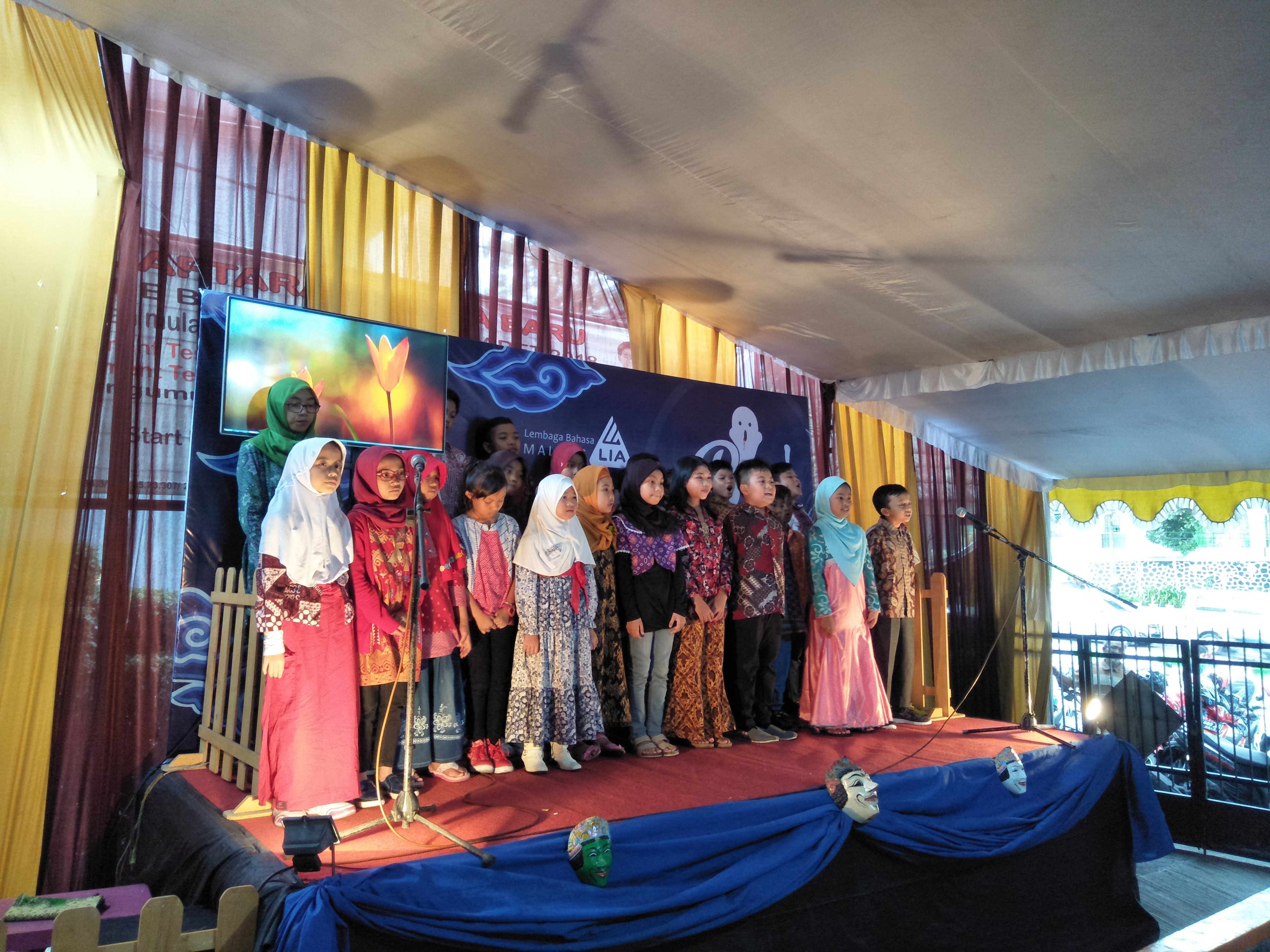 Choir which consists of EC students perfomed the medley of Indonesian traditional songs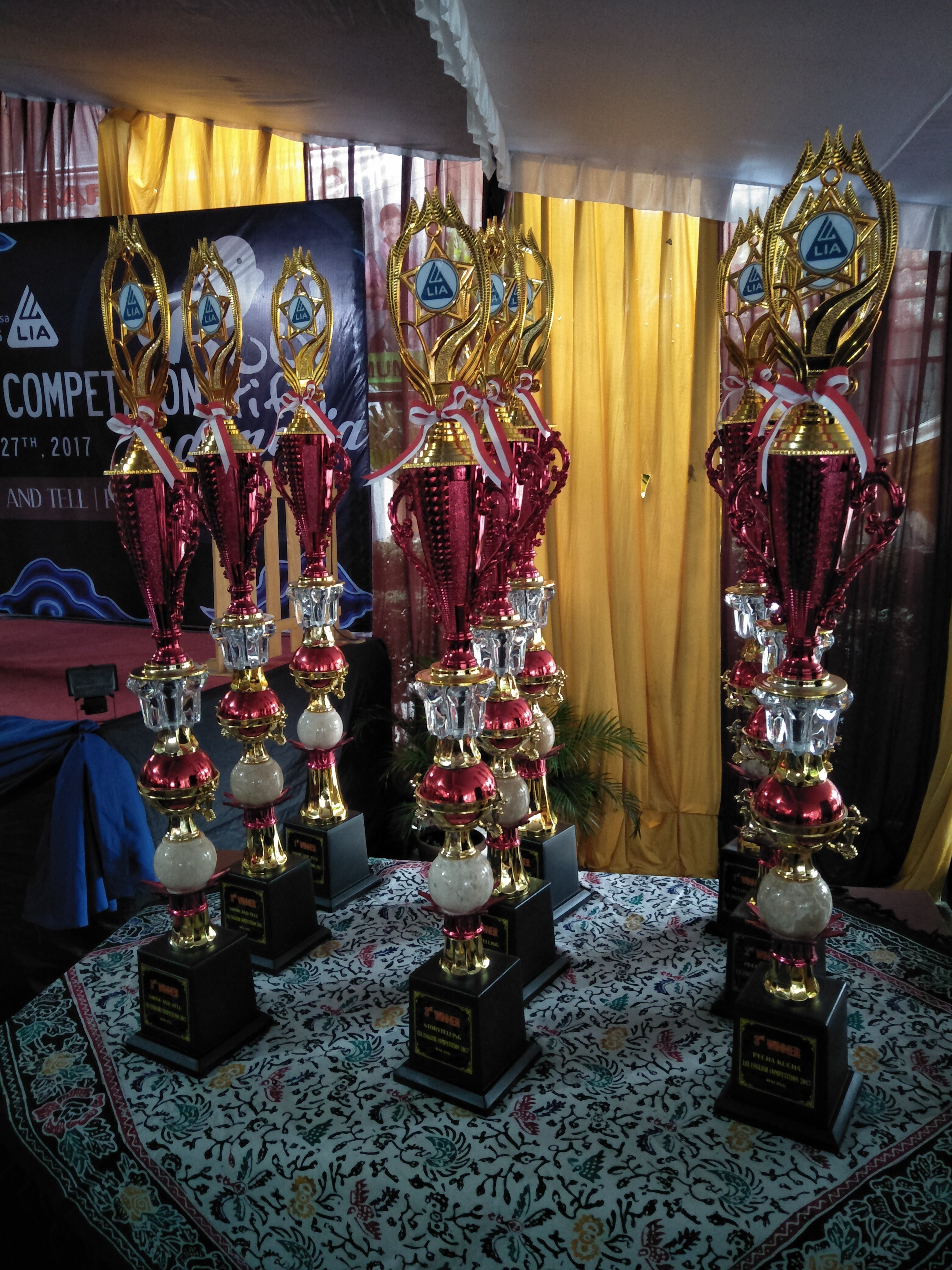 1.     Trophies for the winners of Show and Tell, Story Telling and Pecha Kucha LIA English Competition (LEC) 2017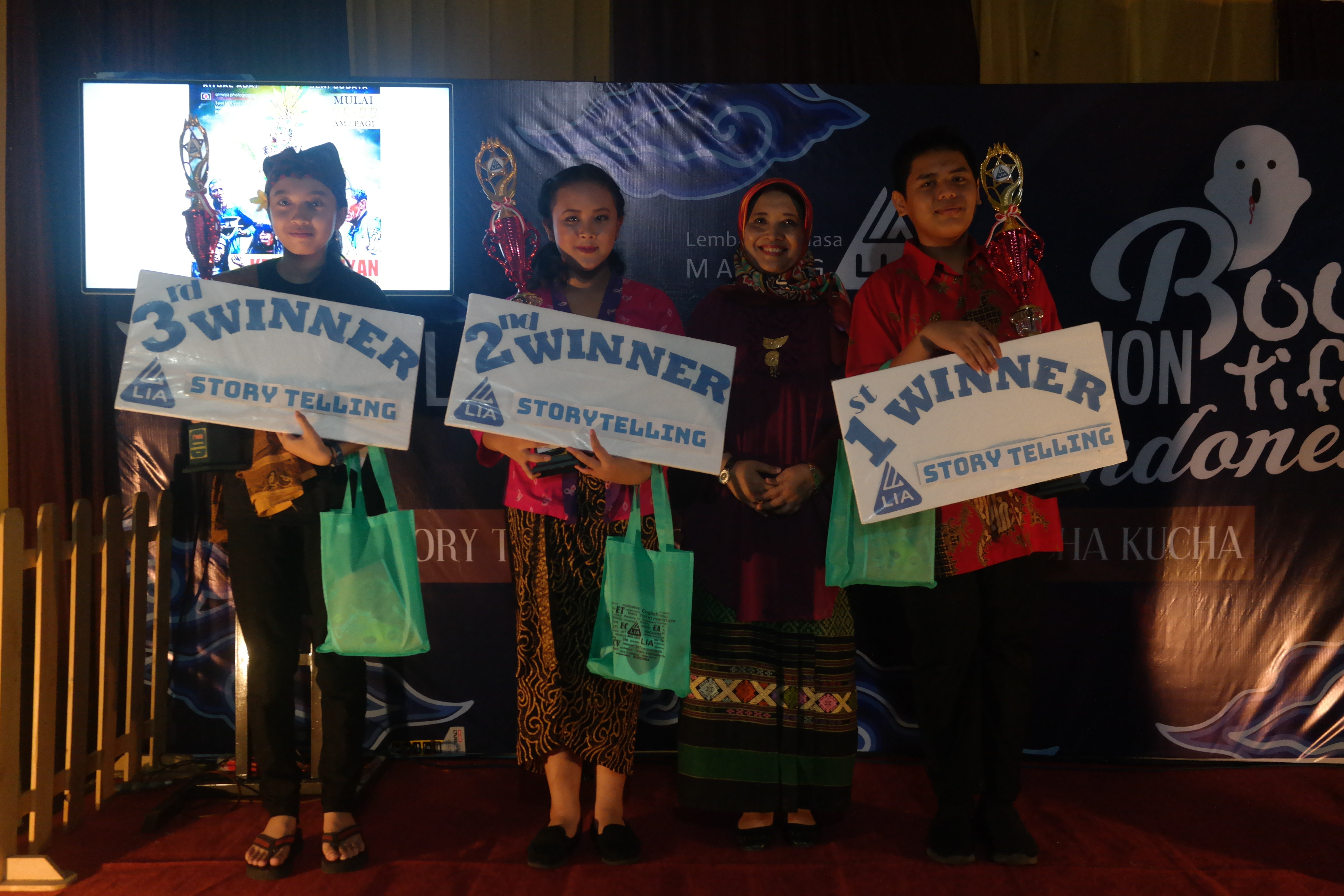 The winners of Story Telling competition: Dzaky (1st winner), Amare (2nd winner), and Carissa (3rd winner)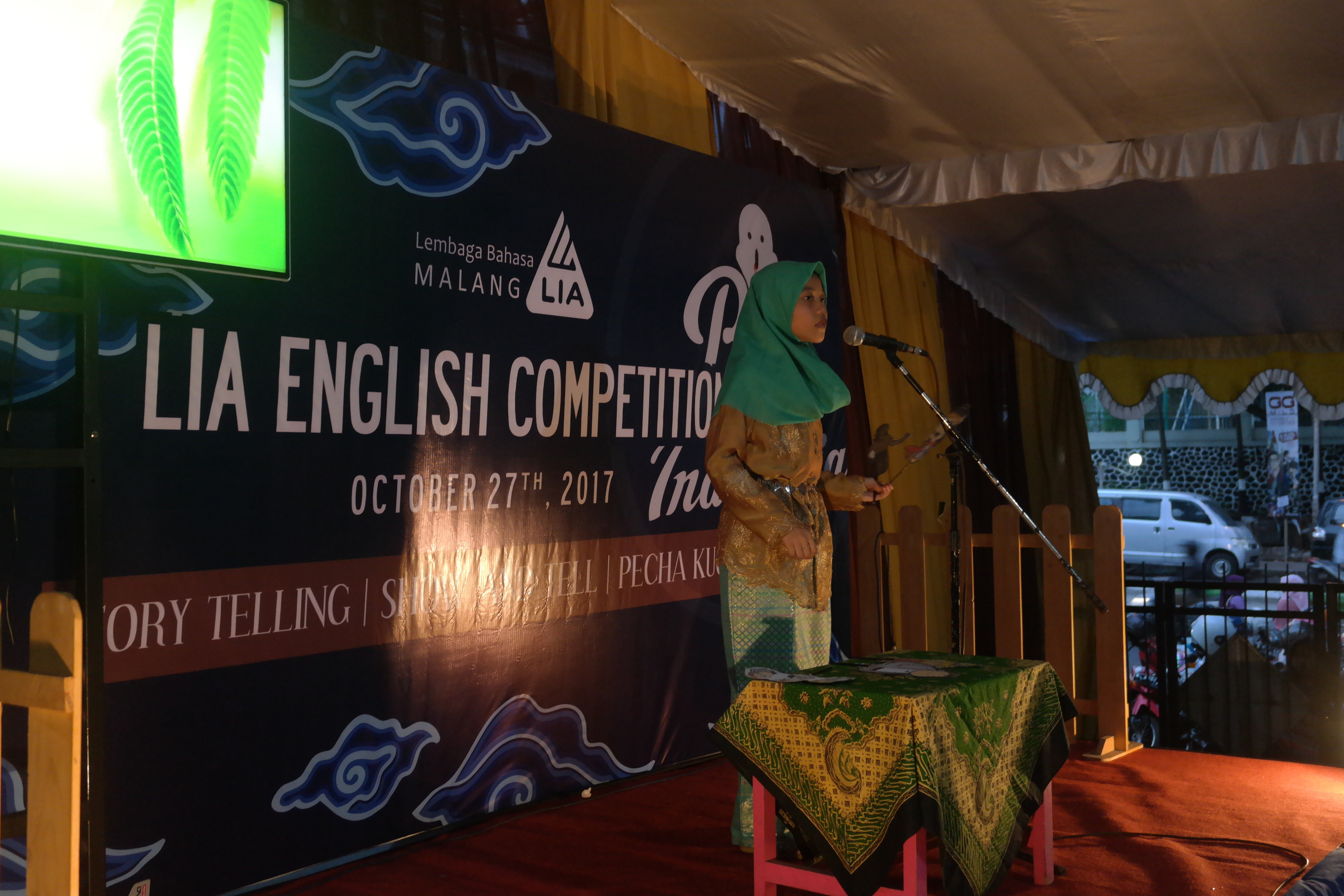 1.     Annisa, ET student as one of Story Telling participants, is telling about the legend of Bromo Mountain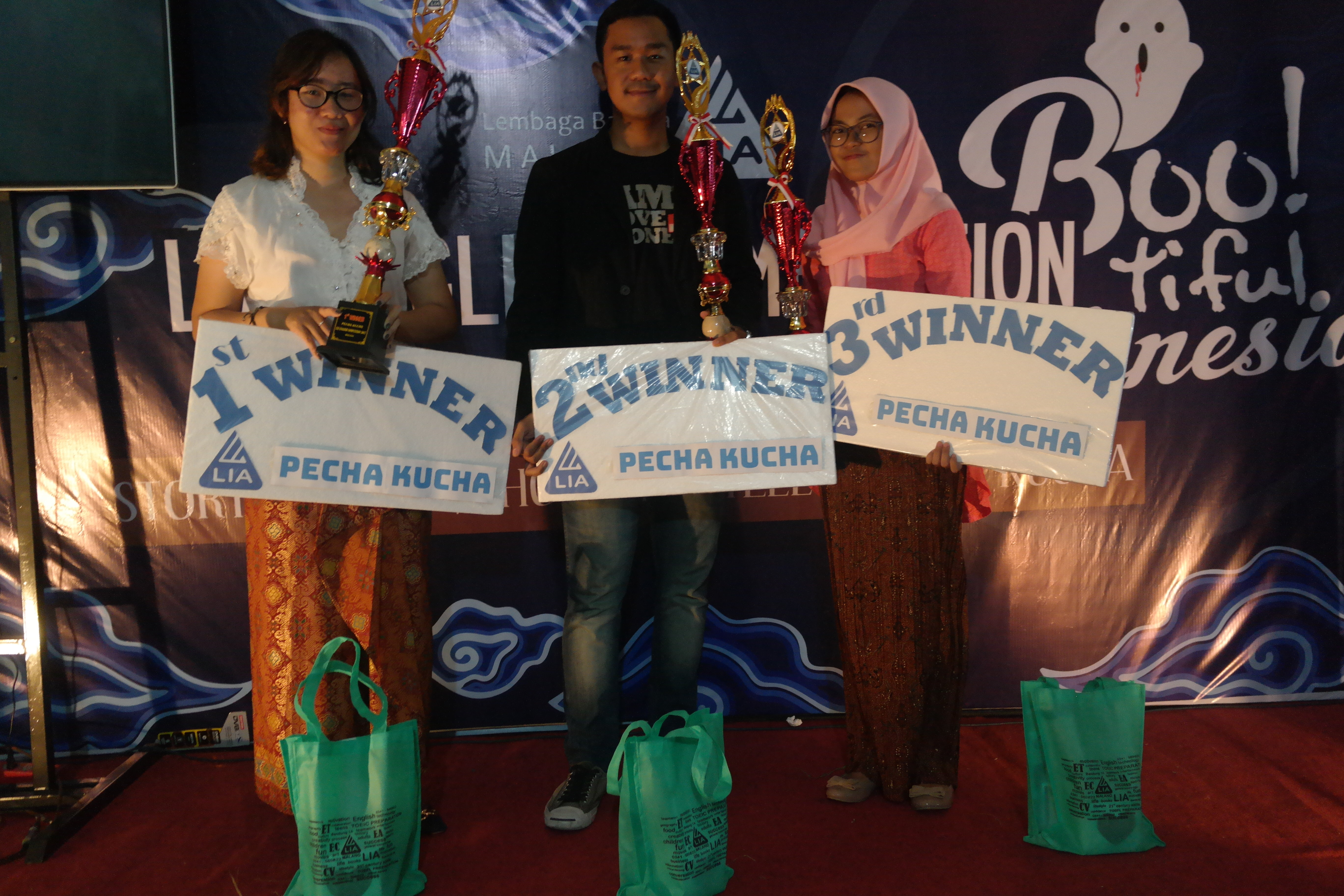 1.     The winners of Pecha Kucha Competition: Debora (1st winner), Andy (2nd winner), and Lactasya (3rd winner). All the hard work finally paid off, congratulations!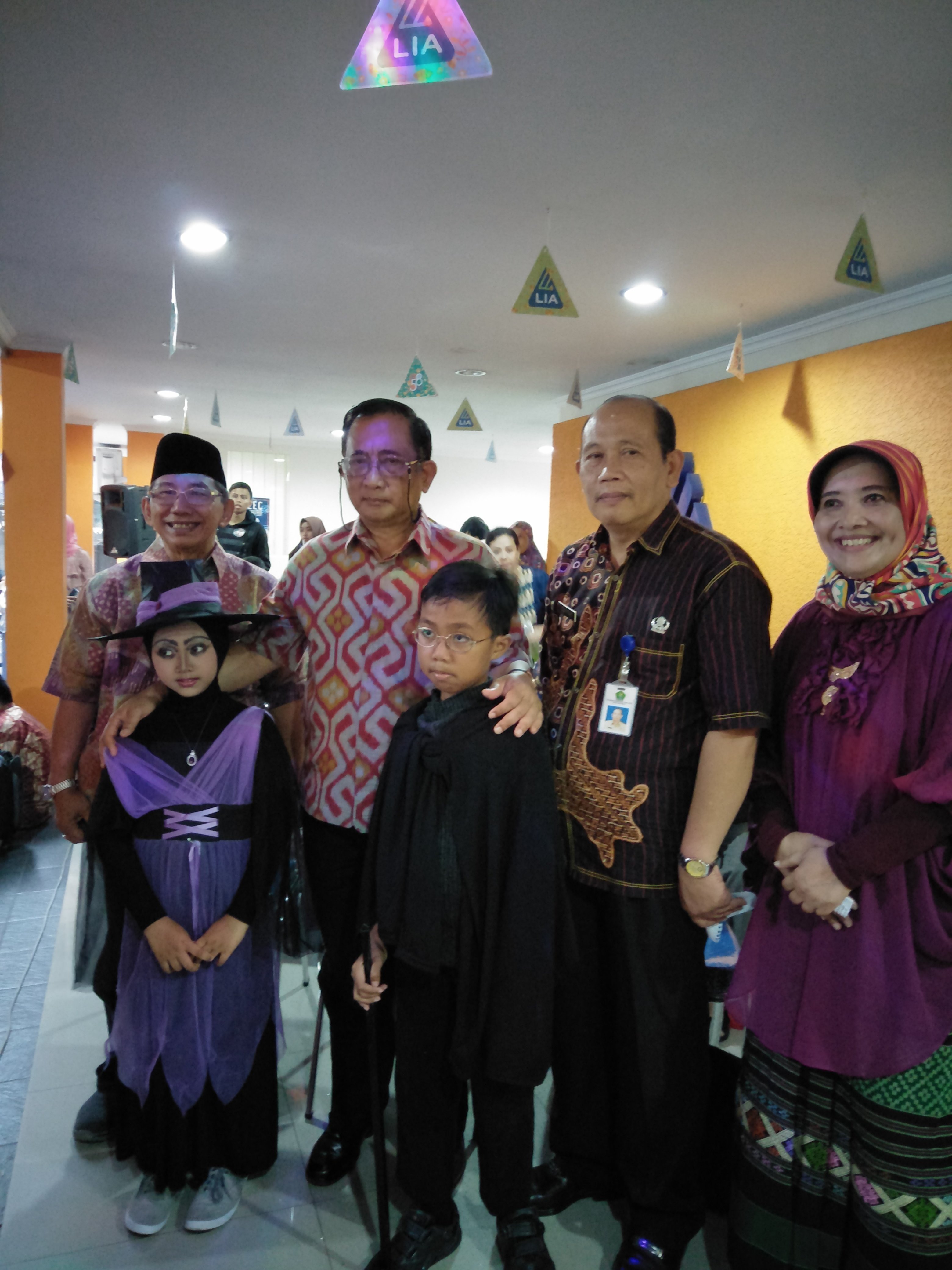 1.     Bapak Kuncoro, Bapak Hendrardji, Bapak Suyitno, and Ibu Desi took a picture with EC Students wearing Halloween costumes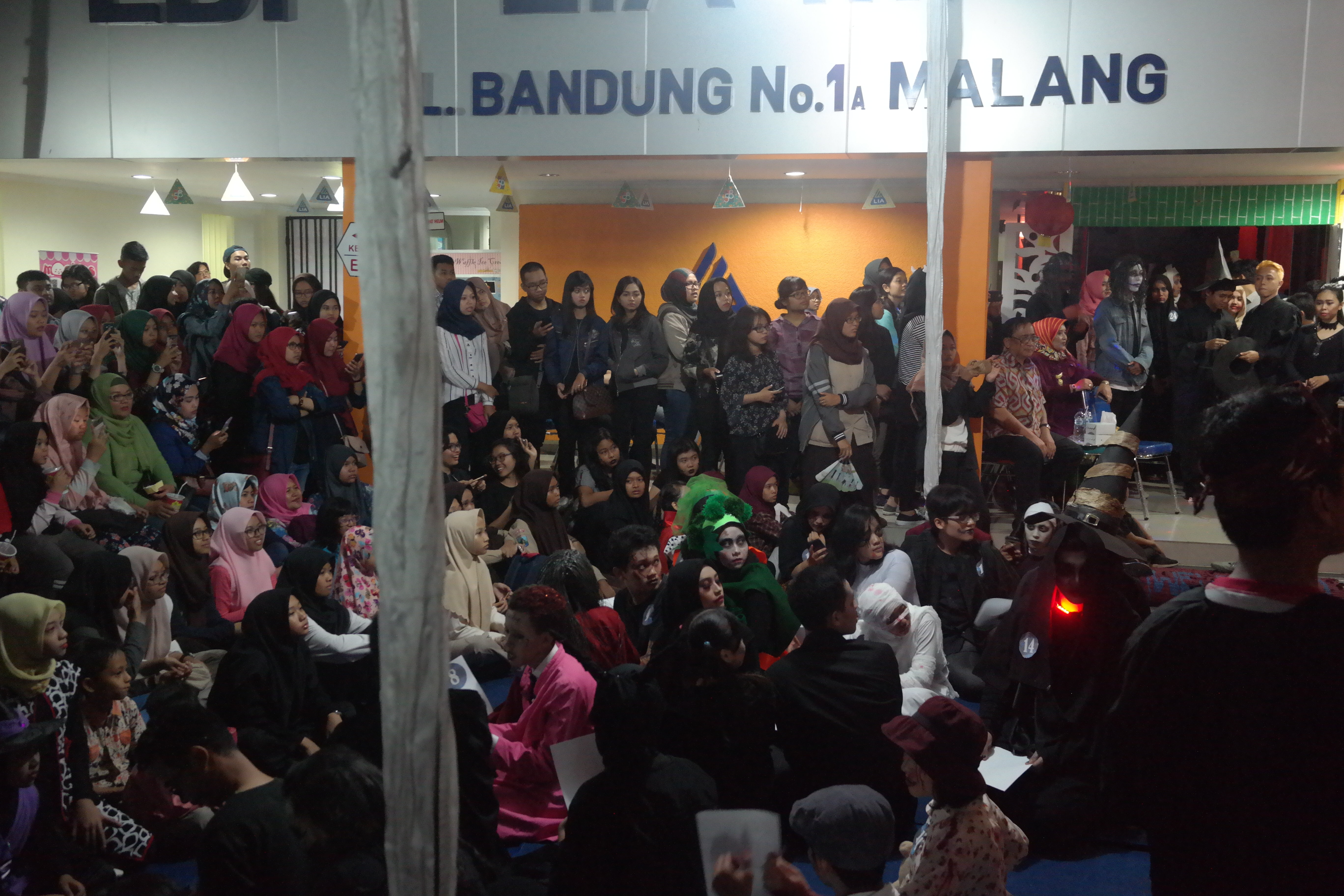 1.     Watching the Halloween costume parade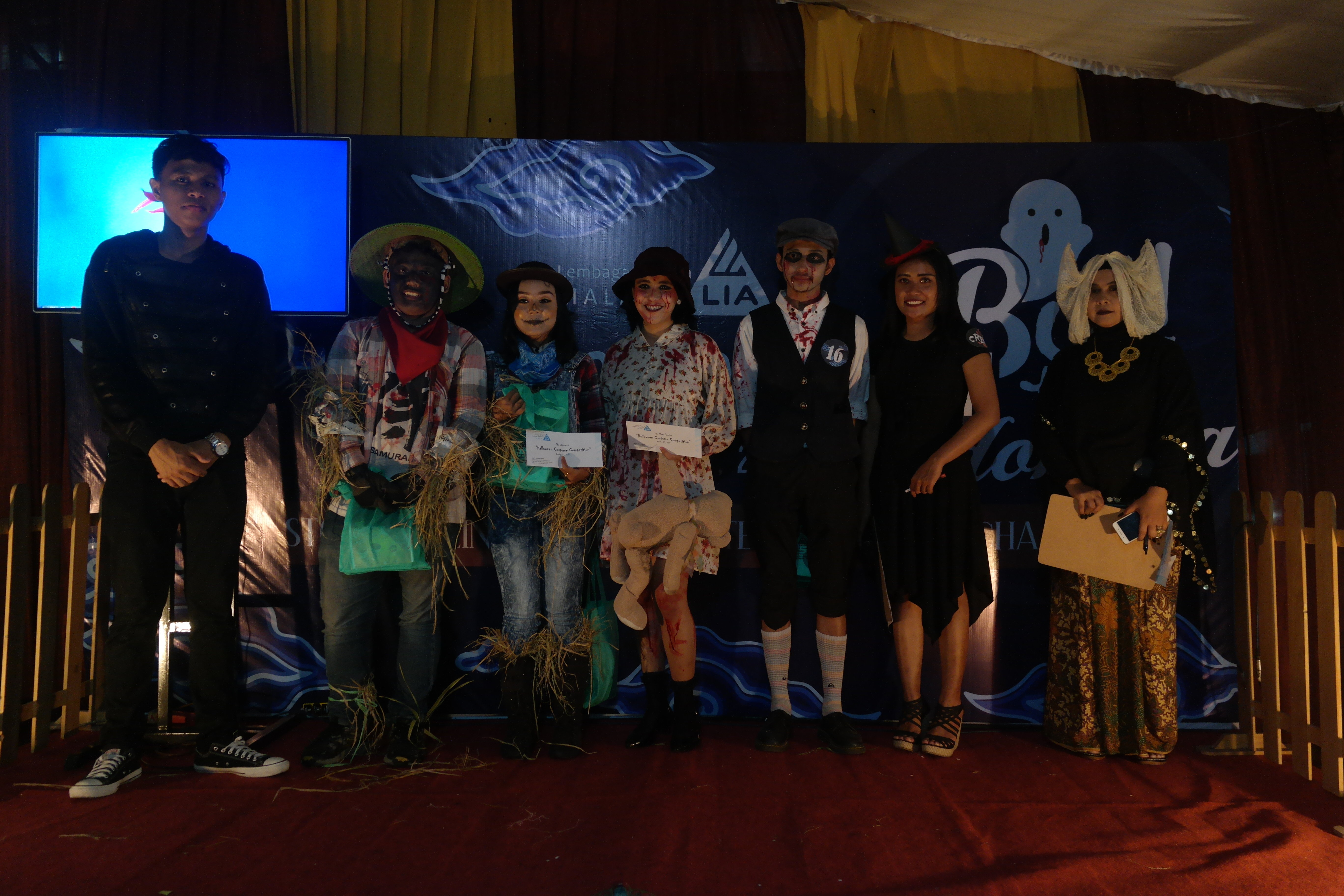 1.     The winners of best costume and the most favorite costume in Halloween costume competition 2017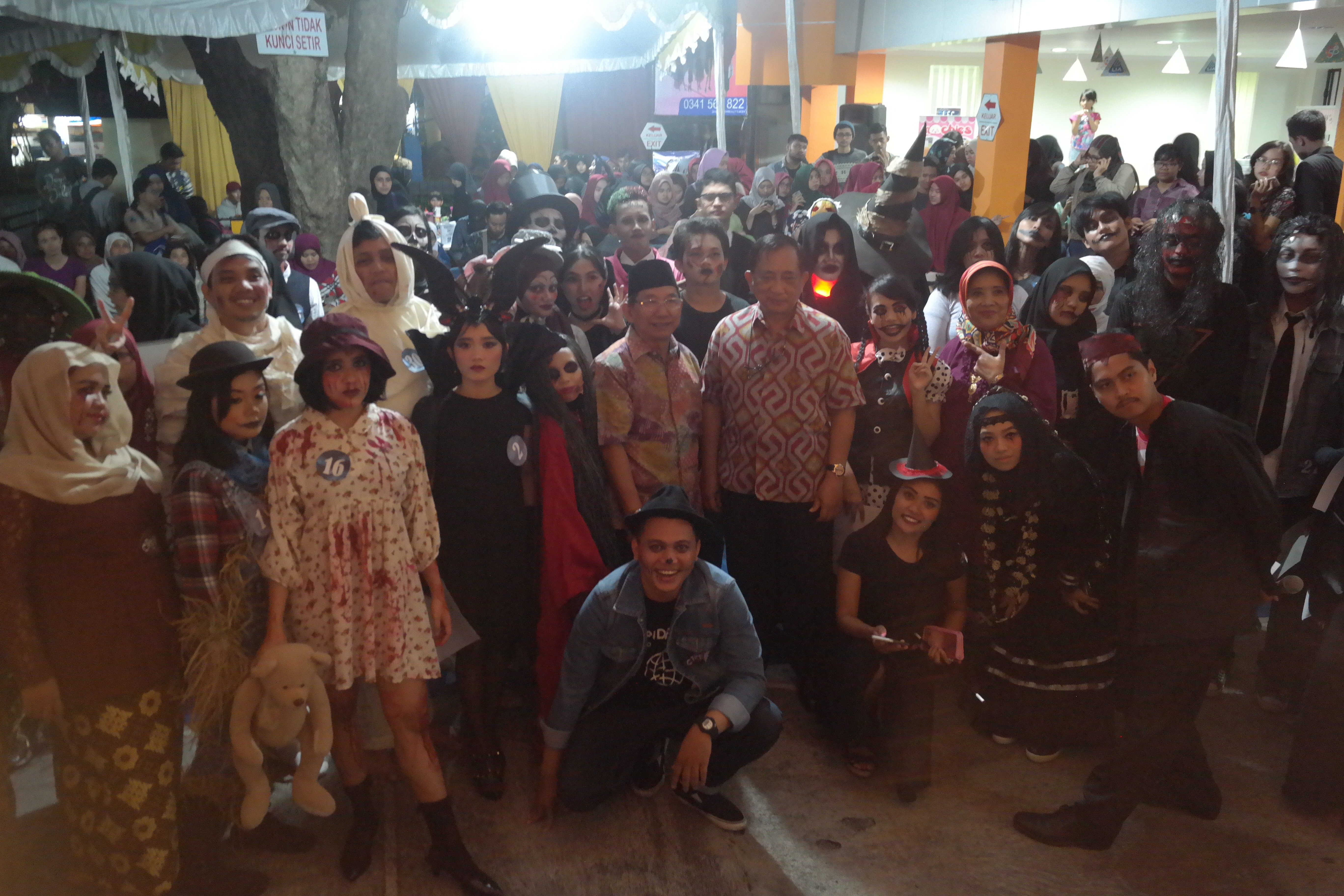 1.     All participants of Halloween coustume contest in one frame.  Everyone puts the best effort to win the costume competition!
Bagikan Post
Komentar
Belum Ada Komentar
Tambahkan Komentar